Five years in the making.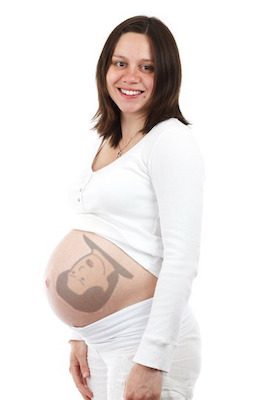 The last time I published something online was in 2012. It was a big year for me; I quit my first job in the tech industry, started my life as a software engineer working from home, and moved away from my friends and family.
And that was just 2012. In the five years since then I've also travelled a bit, co-founded and left a startup, developed for and acquired an MMORPG, and lots of other stuff too. Surely, I would have had enough to write about?
Anyway, I'm writing again now. Lucky you!
We used to be a thing!
The original foohonpie.com website launched in 2003 and quickly built a small, but friendly community around itself.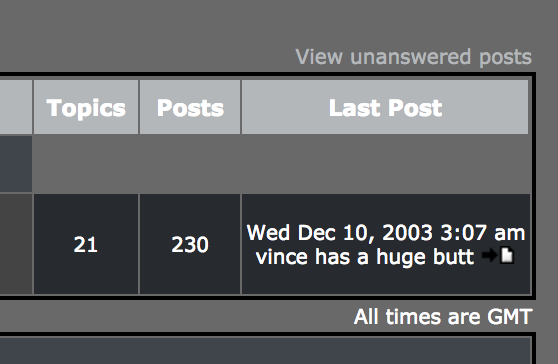 A "small-butt friendly" community.
I miss these guys. Who wouldn't want an online crew to support/critique their creations?
Really, that's what I'm here for. I miss writing but I really I miss having an audience to interact with. It's not as cool sounding as saying "I write for myself" but it's true.
Time will tell if (re)building a community like this is still viable in the age of digital micro-publishing and short attention spans. If you've read this far, we may just have a chance.
Let's embrace Discourse.
One of my goals with rebuilding foohonpie.com is to initiate, foster, and embrace meaningful and civil discourse. I'd love for us to share perspectives, break out of our echo chambers, and better ourselves intellectually.
As a developer, I used to take joy in writing the platform to do this. Nowadays, I avoid trying to create/eat my own dogfood.
On that note, discussion here is powered by Discourse, a beautiful, free, and open source solution for discourse (naturally). I am quite pleased with it so far, and am highly considering it as a replacement for the Imperial Conflict forums. Sorry PunBB!
Shout out to Ghost.
When I set out to relaunch this blog knowing that this time around I wasn't going to reinvent the wheel, I was very much attracted to Medium, a popular publishing platform. Unfortunately, it came up short in a few significant ways. Similarly, I also avoided Wordpress for some reservations I have as a developer.
Fortunately, I found Ghost, a free and open source blogging solution and have been nothing short of impressed and pleased with the experience.
Some thoughts on ads
We get bombarded by advertisement every single day and it gets pretty exhausting. I want nothing to do with that.
I don't have any higher monetization strategy with this website. However, if you enjoy my work here, I welcome your support via the Patreon Page for Imperial Conflict, my main side project. It is a fantastic way to give the finger to traditional advertising and a great way to say "Thank You" to independent creators even if it's just a buck.
Also, buy Beats brand headphones.